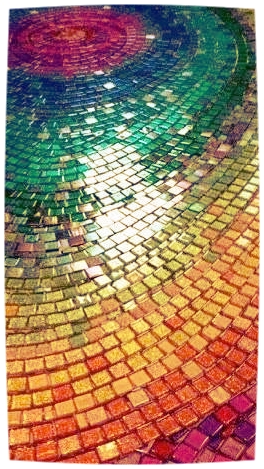 Realignment
Within each of our bodies are 7 centers from which our energy originates and flows. When each is moving properly, we are able to approach life using the full spectrum of our intuition because we are connected to each part of ourselves in a deep and meaningful way. However, each hub can be thrown off kilter due to being blocked in very specific ways. Taking the time to tune into each chakra and allowing time to rest between each healing is crucial for successful shifts and lasting implementation.
This program was designed to clear and reignite each chakra with gentle guidance stretched out over the span of 10 weeks.
Week 1: We will draw up a map of issues where they present within your body to find the main barrier (you will receive a copy) so that we can customize the program to you specifically using various modalities; each session will be unique due to intuitive approach, however all are based in a Tantric foundation.
Week 2-8: Each week, we will focus on each of the chakras individually. You will received weekly guided 1:1 instruction, a weekly follow up to check in** from our session earlier in the week, and a customized mantra or message that we discover after delving in.
Week 9: Using the map we drew in week 1, we will do a final in depth analysis to determine our progression and where stagnation is still remaining.
(Week 10): I will deliver any program info and do another follow up via email.
**People often want to do a complete overhaul of everything in their life and remove or add too many things at once. This is why most people are unable to create sustainable change. I too struggle here sometimes; I think, 'I'll just get rid of all the bad things!' It rarely to pretty much never works well that way. Like all healing with our body, our inner core needs time to rest and gradually grow from a solid foundation. Any instructor/teacher/coach worth their salt will tell you this.
De/Re-programming yourself takes time.**
A non-refundable deposit of $300 is required to book this program with me prior to meeting
I do offer discounts for those paying in full (notify me prior to scheduling please)
Body map from week 1 will be sent prior to our first chakra session via pdf/jpg file
Mantra/meditation audio file to be delivered in the post program bundle
*Additional discounts with partners or collaborators as they are available*